Mannequin Life Bitterness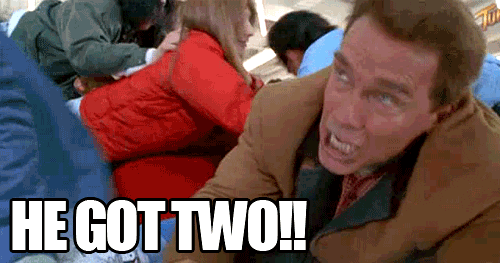 The time you've been waiting for all year has almost arrived. It's been building up inside you, for better or worse and there is nothing you can do to stop it. That's right. It's Black Friday. More people have an opinion on Black Friday than have an opinion on politics. Don't say you don't have an opinion on Black Friday. Whether you fight the darkness and stay home and hide from it, or you embrace the light and go for it with all your gusto, you know what it is and you feel something for it.
Last night I was watching the last Harry Potter movie, because it was good and I hadn't seen it for a while. It brought back many emotions about how people were treated, the sides that people chose, and what it says about our society. There was a scene where Voldemort thought he had killed Harry Potter and he was basically taking charge of the place. He told people that if they didn't join him, they would die.
Black Friday used to be that kind of decision. If you wanted to be the best gift giver, you had to get your hands a little dirty. You had to fight against all others for the ultimate prize of not much. The big hand in the sky that stopped all the madness was Amazon. They said, "Don't go to stores. Buy things online. We will give you free shipping, and you can Black Friday in your jammies."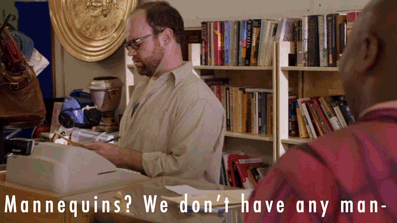 The big losers in this battle are the mannequins. They still have to work around the clock regardless of how many people visit the stores. I don't know what it takes to be that flexible, but I feel for these guys. I've never modeled in my life, but I have to believe that I wouldn't like it, not at all. I can't imagine all the stares people would give me. The judging would be the worst. "That mannequin is too fat. That mannequin is too skinny. That mannequin shouldn't be able to have an ankle that turns all the way around like that. It just isn't natural."
The workplace just seems like a hostile environment. Do they even get breaks? How about paid time off? Are they easily replaceable? And it feels like they don't get any choice in how they are modeled.
What kind of food do they eat that makes them so skinny? I can't imagine the food being delicious. And what if they don't want to model a certain style? Do they have any say in what kind of clothes they have to wear? I think we should maybe ask them.
I especially wonder if their job is going to be replaced soon. Stores are dying. Malls are shriveling up. It seems like if it weren't for the mall walkers, there would be no reason for them. I worry about their future.
What questions do you have for mannequins? What rights do you think they should be afforded?
ARRRRRRRRRRGGGGGGGGGGHHHHHHHHHHHH
Bitter Mannequin Ben