Poor Job Performance Bitterness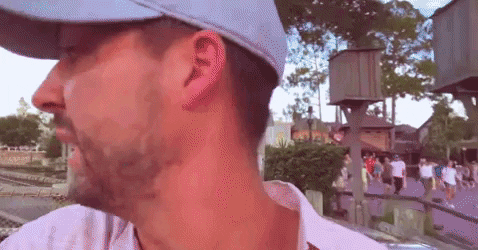 My son's love languages run deep. He craves almost all of them. He loves affection, he loves getting words of affirmation, and above all he loves gifts. Sometimes, I'm not sure if it is because he loves the gift inside or if it really is just the act of opening a present. Regardless, he loves having as many occasions as possible so he can get gifts. I'm guessing he probably has a list longer for Christmas than the rest of my family combined.
Needless to say, he loves extending his birthday as long as possible. It was last Saturday and any chance he gets to be celebrated he will take. Our aunt on my wife's side is always really generous with gifts and money, so she invited him to come up where she lives and go to a bouncy house. He really enjoys those because he is very physical and makes friends really easily. From what I was told (I was at work), he made a bitter rival in dodgeball (proud of him) and a bunch of other friends while he was there. My daughter said he looked like a really cold Pepsi on a really warm day (IE he was really sweating).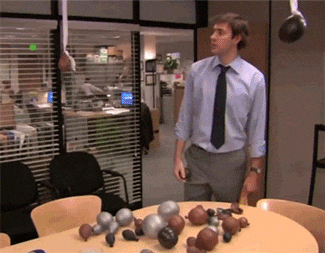 I was invited to come to see them after work to go to dinner and then invited to go to a Utah Jazz game with my son afterwards. I am a fan of the NBA, but not of the Jazz, so I was told by my son I wasn't allowed to wear my Spurs sweatshirt so visibly. I had to tie it around my waist.
I could go into the minute details about the game, but I will not. What I will say is that I've never seen such a terrible basketball game in all my life. I've seen and played in a lot of basketball games in my life, but I've never seen that horribleness. I feel like with the amount of money those guys get paid, and the amount of money the owner's have, they should have give the entire crowd their money back. Shots were missed, layups were biffed, people were intimidated, it was just a horrific display of terribleness. I know people have off days, but teams should never be that bad. Earn your $450,000 you just go paid to play that one particular game. That was just embarassing.
On the other hand, I have to admit that I have taken days off at work too. There have been many a days where I spent literally no time, effort, or ability at work and I got paid. I felt horrible. I might as well have sat at home on my couch watching TV, and quite regrettably, I easily could have. I had over three months worth of sick days at that job. I should have stayed home and given zero effort. At least people would have known why, because I was "sick".
I just think some humans like myself need a break and they don't always know how to work a sick day. So we go to work, get bitter, decide to check out for the day and enjoy the internet for all of its possibilities.
What about you? Are you one of those 100% effort or you feel horrible about yourself people? Or are you like me and just decide that some days at work are going to be fruitless and you just decide to check out?
ARRRRRRRRRRGGGGGGGGHHHHHHHHHH
Bitter Poor Job Performance Ben