Billboard Hypocrisy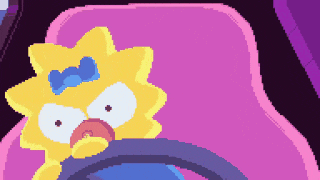 You probably aren't too surprised by the content I come up with every day. Most of it is stuff that I think about during the day or while I am driving. Since I drive 45 minutes both to work and back, a lot of my thinking time happens when I get bored driving home. I'm apparently not allowed to read a book or look at my smartphone, but somehow I'm still doing a lot of reading on the way home.
I'm not sure how these people justify all the time and money they spend, but I want to know statistically how many accidents these things are causing.
I don't know about your highway, but mine has a lot of the reader signs. These are official legit electronic signs that are part of the government issued signs. Some tell about how much time it is from one spot on your trip to another. For instance, I have one every morning that tells me how much time it is from where I am to Interstate 215. I know that if it says 10 minutes traffic is usually running pretty smoothly. Like I will slow down to 40 a couple of times, but for the most part, it won't be stop and go.
Another one of these signs is actually an advice column. It gives inspirational quotes about how dangerous the roads have been this year. Like "210 lives lost this year on Utah roads" or their sign for October is "Nothing is scarier than not having your kids buckled up." Super motivational quotes like that.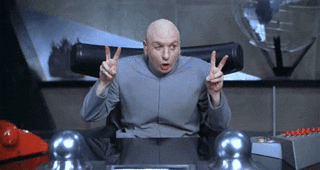 Then we have the construction signs. There is the "Warning: In 2 miles the highway will split", so make sure you are in the right lane, or you will be 70 miles off your course before you can turn around. One will have "No shoulder driving" and I'm like trust me, I drive with my hands. My shoulders are too sore.
Then there are the signs that say you need to slow down to 60 miles an hour because of construction and if you get caught speeding, your fine will double. I wouldn't mind slowing down if I actually saw any construction workers around ever. And I can't slow down because everyone is going 80 and if I slowed down to even 70, I would look like I was Driving Ms. Daisy to her Sunday afternoon tea.
The worst part of all now is the billboards. The ones that say, "Checking Texts cause wrecks." Oh yeah, how about the billboards that flash every 10 seconds with a new advertisement? How many wrecks are they causing? Probably more than people checking their texts. I did a lot of reading in school, but I would say less than the number of ads I read on a typical day home from work. I guess I at least know that I can read. I just wish that billboards would stop telling me to slow down, stop checking my texts, be sure to buckle my kids in their chairs and instead, stop being the distraction.
What do you think? Should billboards just quit it? Should they stop being hypocrites? Should they stop making me read all the way home?
ARRRRRGGGGGHHHHHHHHH
Bitter Hypocrite Billboards Ben