BitterStradamus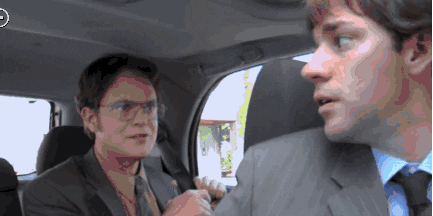 When I was in the bitter period of post school, but pre-job, I ironically watched a lot of the Office. Not really ironic, but because we had Netflix as our only channel of television, I became even more obsessed with the Office than I normally was. I would watch 4-5 episodes a night before I drifted off into my bitter sleep at night. It was the only thing that kept me sane. My daughter would make fun of me for watching it all the time.
In the meantime, my daughter started her love of the theater. Even though she is an introvert, she somehow loves getting on stage and acting. She even enjoyed memorizing her lines, which blows me away, because I hated memorizing things. I was always more of an improviser (mainly because I'm terrible at memorizing things). She even became interested in Broadway plays. She would check up on all the latest news about Hamilton, and Spongebob, and all those Broadway plays. Not sure how she is my girl sometimes, but she basically loves the theater like most people like Hollywood.
Since she and I are both really creative individuals, I am always trying to relate with her by talking collaboration. I keep telling her that she should start a YouTube channel, because she was so good at talking to a camera when she was young. She could do a beauty channel or even do a theater review channel.
One day we were talking about the Office and how obssesed I was with it. She made fun of the opening song and I don't remember if it was her or me, but one of us mentioned that they should do a Broadway play about the Office. Music was definitely a huge part of the Office, with Andy even working on a play at the community theater, Kevin being in a band, and Daryl, Andy and Kevin and other collaborating on music in some form.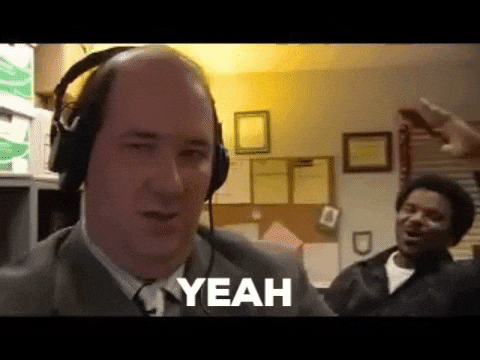 It would be an amazing play. I was so enthused about it, that I wrote a post about how they should do it…all the way back in September last year. I kept saying the only reason we couldn't do it was because NBC owned The Office. Oh and we had never created a musical before, and I hadn't ever written a piece of music, or could even sing. But I can write and my daughter could sing.
Anyway, if you didn't know, they announced this year in May that they are doing an Office musical. My daughter told me about it and I immediately cried out that we came up with the idea first! We want credit, we want money, we want fame from coming up with the idea. I don't do a whole lot right, but for once, I predicted this way before it was ever an idea with NBC. I believe they read my blog post and stole the idea. (Here is the post from September 7, 2017 in case you don't believe me.)
Just admit it, NBC. And make our check out to Bitter Ben c/o Bitter Entertainment Network
What ideas have you come up with others stole from you?
ARRRGGGHHHHHH
Bitter BitterStradamus Ben